Listen + Subscribe on Spotify here.

Episode Summary:
The world can be a cold place, hard and dark and seemingly devoid of hope or joy. At times it can, in fact, feel like the whole damn thing is a ghetto. But if your faith in humanity, or even just in yourself remains strong, the deepest adversity can lead to a higher path of peace, freedom and even success. These are the themes that funky R&B all-stars War address in their number one album of 1972: The World Is A Ghetto. And they could not more perfectly match the incredible arc of NBA champion Caron Butler's life story. The small forward from Racine, Wisconsin rose from serving prison time for drug charges to become one of the most widely respected basketball players on the court in a 14 year career spanning nine teams, including the Los Angeles Lakers and the Washington Wizards.
Show Notes:
00:30 – Intro
9:30 – Dancing for Grandma
13:30 – It's the vibe
17:45 – Clearly on the wrong path
21:30 – It was never just about basketball
28:30 – The search for a cure
32:45 – DC to LA, with a few stops in between
38:00 – An infamous card game
44:00 – Stay true to the mission, not the goals
50:15 – The egos that make up a great team
54:45 – Facts!
58:15 – Dunking on Bob Marley
1:00:00 – Come so far, still so far to go
1:01:45 – The power of money
1:04:00 – Outro

New Music Influenced by the Album chosen by Music Director Matt Pinfield:
For new music this week, our music director Matt Pinfield selected Con Brio.
Con Brio are a collective from the San Francisco Bay Area that have been touring the world and have an incredible live following. A multi-racial band who love War and Sly and The Family Stone. Having played Coachella and OutsideLands they are a band you must see live but you can find all their music – including their new single Sundown on Spotify.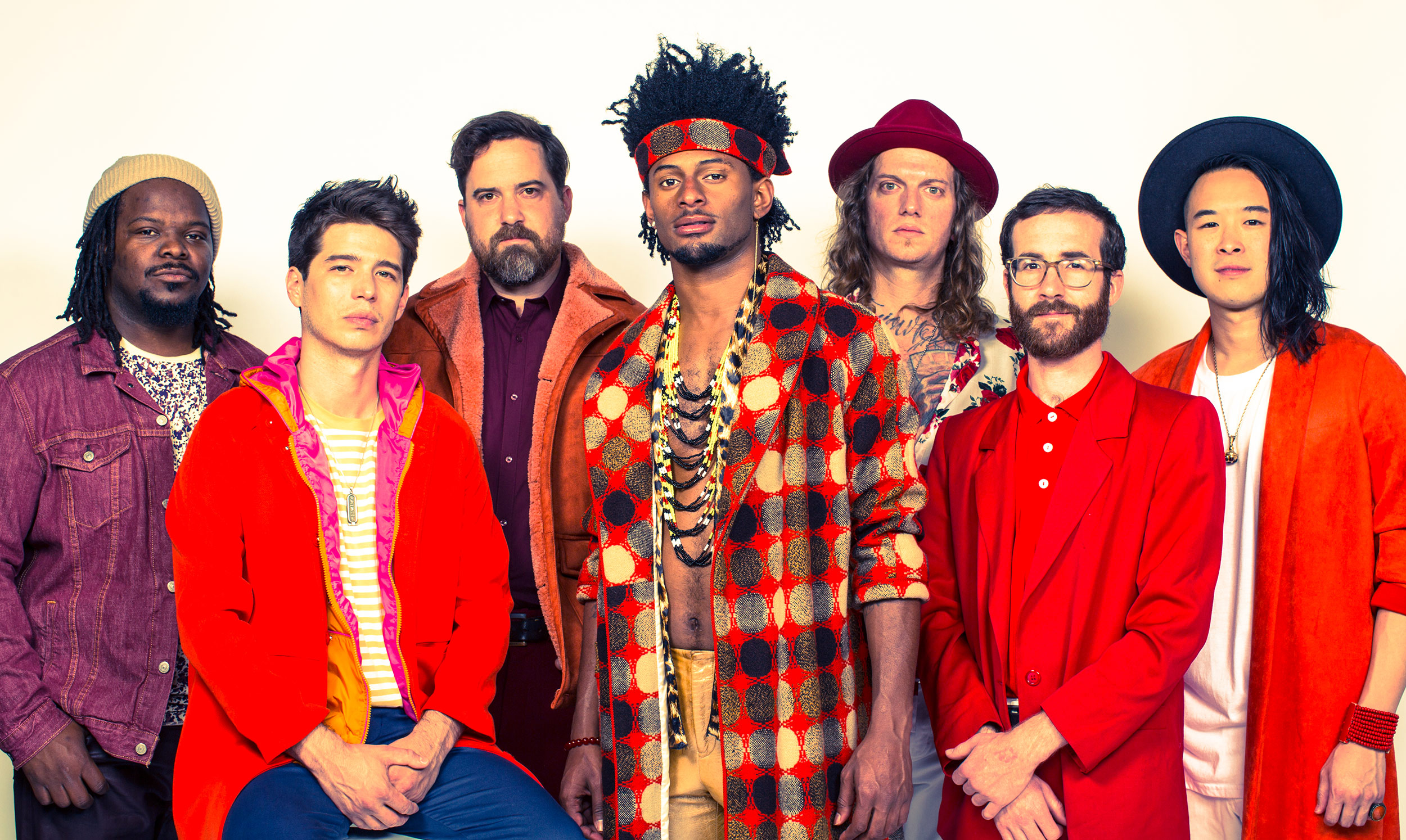 Artist & Album history written by Head Writer DJ Morty Coyle:
Released in November of 1972 and produced by Jerry Goldstein with Lonnie Jordan and Howard E. Scott this is the fifth album from the soul, jazz, funk, rock, latin, fusion, band War.
War featured members Howard E. Scott on guitar, Leroy "Lonnie" Jordan on keyboards, Morris "B.B." Dickerson on bass, Harold Ray Brown on drums, Charles "Low Rider" Miller on saxophone and flute, Thomas "Papa Dee" Allen on percussion, and the sole white member and yet the one who had the best afro, Denmark's harmonica player Lee Oskar. All of War also contributed vocals and additional percussion to the album.
Originally forming from the seeds of the Long Beach, California group The Creators that was started in 1962, they added most of their members who lived in surrounding areas and put out a few singles before morphing into Nightshift in 1968.
As Nightshift they backed up Los Angeles Ram defensive end Deacon Jones who also had a live singing career.
It was in 1969 while playing with Jones at The Rag Doll night club in North Hollywood that producer Jerry Goldstein and future manager Steve Gold saw the band and thought the sound of the fusion of their influences and multi-ethnic look would be perfect to back up British singer Eric Burdon who had just left the popular British Invasion group The Animals.
And Nightshift's message of using music to promote unity, brotherhood, and harmony to combat racism, crime, hunger, and gang-life was timely.
Burdon and harmonica virtuoso Lee Oskar who had already teamed up jammed with the band at the Rag Doll and they all decided to collaborate further.
Lee Oskar's harmonica formed a unique variation on a horn section with Charles Miller's saxophone and part of War's signature sound was born.
Goldstein, Gold, and Burdon changed the name of the group to War and in April of 1970 they put out their first album, "Eric Burdon Declares 'War.'"
It was a success and contained the hit "Spill the Wine" which was written by the band.
After their second album was released the band toured to rave reviews however Burdon quit in the middle of their European tour so War finished without him.
The band returned to Los Angeles to make their third album but first without Burdon.
The 1971 album "War" flopped but later that same year they put out "All Day Music" with the million selling single, "Slippin' Into Darkness" which exploded.
The stage was set for this follow up album which was to continue their musical explorations and reflections on most members' past lives in the ghetto.
And War did not disappoint.
"The World is a Ghetto" was the number one selling album of 1973.
It went triple platinum and topped polls and charts.
The band had several more successful albums after this and continued to play in various line ups and configurations until the '80s.
Tragically saxophonist and flautist Charles Miller was stabbed to death in a botched street robbery in 1980.
Later the band lost percussionist Thomas "Papa Dee" Allen after he died onstage of a heart attack or brain hemorrhage in 1988.
In 1996 the band had a contract dispute with their managers over who owned the name and Lonnie Jordan put together an all new version of War while the rest of the members started The Lowrider Band.
Both bands still tour playing these amazing songs.